Home
Junk Car Cincinnati
Cash for Cars
Cash for cars Cincinnati is a leading junk/damaged car buying service provider in Cincinnati. We are a professional Junk Car Cincinnati service provider who specializes in junk car removal and pays the most cash for junk cars in Cincinnati and surrounding areas. We also provide free towing service for your vehicles as well as help you sell your junk car without any hassle and extra expenses. Even if you don't live in Cincinnati, you don't need to worry as we cover a wide radius of suburban area surrounding Cincinnati.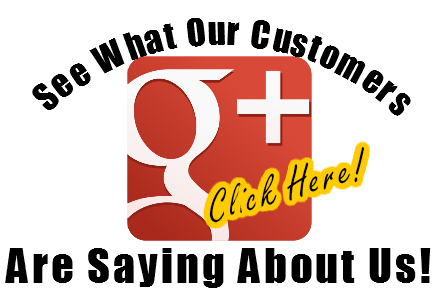 When you sell your car to Junk Car in Cincinnati, we will immediately send a tow truck out to you with the cash to buy your vehicle and tow it back.
We do removal of any junk, rusted, bent, broken, dead, wrecked, or just plain unwanted cars, truck or van of any make, any model and any year. Most junk/damaged car buying service companies are picky and do not accept vehicles in any condition or any make and model. Cash for Cars Cincinnati will help you through the entire process. We accept any vehicle, in absolutely any condition at any location in Cincinnati and surrounding areas with no questions.
The main benefit of choosing Cash for cars Cincinnati is our ability to pay top cash for your vehicle. You'll receive a quote first for your vehicle before a pick up is scheduled. We first line up a buyer for your vehicle, then line up its towing   according to your convenience, and ultimately pay you the best at the time of pick up.
The main benefits of selling your old vehicle to Junk Car Cincinnati service are:
We offer fast and reliable services. We are always available to pick up your vehicle.
We accept vehicle in any condition, year, make and model.
We provide the best deals and pay the most cash.
No charges for pick up or disposal of the car.
Now that you know how it works, leave all your worries about how to get your car to the vehicle salvage yard. Contact the Junk Car Cincinnati service today and get paid for your car that's in any condition or any make or model.
Cash for Cars Cincinnati serves the complete Cincinnati-Norwood-Forest Park-Hamilton area, and we even go across the bridge to Covington, KY including the surrounding suburbs as well.
When you sell your car to Junk Car Cincinnati, we send out a tow truck free of charge. It's a fastest and most effective way to scrap your car.
When we buy junk cars, we recycle or repair them and we always dispose of all chemicals and metal according to the state law requirements and guidelines, and thus, in turn contribute to make our great city even more desirable place to live and visit.
We are a thoughtful cash for cars Cincinnati business!
Call Now For A Free Quote! 513-334-0587 
Have you ever thought to yourself about getting rid of that unwanted piece of scrap heap on your property?  Did you ever think that there would be someone who would want to take it off your hands and give you money for it? To be frankly honest with you, i am glad that you came across our website.  We will do just that! It doesn't if your friend told you about us, or maybe you were just surfing on the web and you stumbled upon our website by accident, it doesn't matter, to us.  Call us to get your free quote.  We appreciate your phone call and we have buyers waiting by to take your phone calls.
If this is your first time, that is ok, we will walk you through each step you have to take to make sure that your first time is the best experience you have had.  We have very easy to talk too employees that will listen to what you have to say.  We aren't a chat line for dating, but we will listen to you about what you have to say about your scrap car.
We Guarantee our quotes
Don't junk your vehicle with just any junk vehicle company you call, make sure they give you that 100% guarantee.  Make sure that when their tow truck driver shows up, the amount you agreed to on the phone is the amount you will get when the driver shows up.
The problem with other junk vehicle companies is that they don't guarantee any of their quotes.  They will tell you that they can't get give you an accurate quote until they show up to look at it, that should be a #1 red flag.
A lot of these companies also operate illegally; without the proper documentations for being licensed and bonded, they should not be in business.
If you do choose to go through another company, there is always a chance of your vehicle ending back up on the road after they told you it was going to be crushed for the metal.  I wouldn't trust companies like this, once they give a quote over the phone they show up to try and get your car for less, they hassle with you to try and get you to practically give your car away, for possibly hundreds less than what was originally quoted.  They will say thing like,"your catalytic converter is aftermarket" or,"your missing some parts."
We don't operate like that and we never have, we are a licensed and insure company that will treat you like family.  Our driver will show up and hand you the amount that was agreed upon over the phone. There is no hassling with us and you can be sure that we are as honest as they come.
If you are looking for a company that will give you the most amount for your junk vehicle, don't hesitate to call us today! If you don't like to speak over the phone you can fill out an online form and one of our car buyers will give you a call to talk to you about your car.
Call us for your free quote today!
Cash For Junk Cars
Call Now To Get A Quote